L'amplificateur

« Pêche à la mouche »
The « pêche à la mouche amplifier » inherits the soul of the model used by the famous Django Reinhardt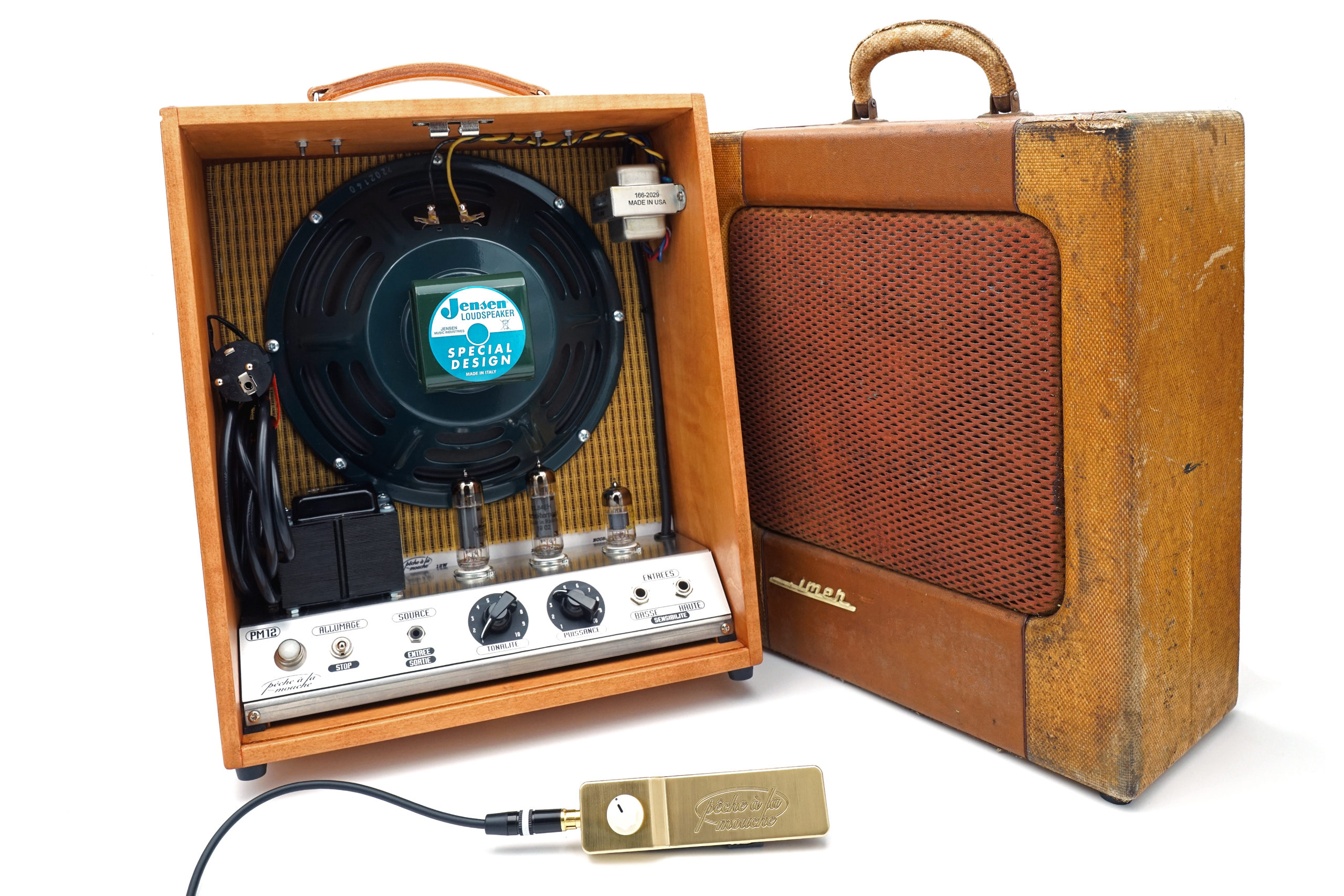 Un "savoir faire"
A know-how that honours the craft of lutherie in order to enhance the sound and esthetics. The front face is coated with different noble types of wood
Un savoir faire qui rend hommage à la lutherie, afin de mettre en valeur le son et l'esthétique. La face en multi-plis plaquée de différentes essences de bois nobles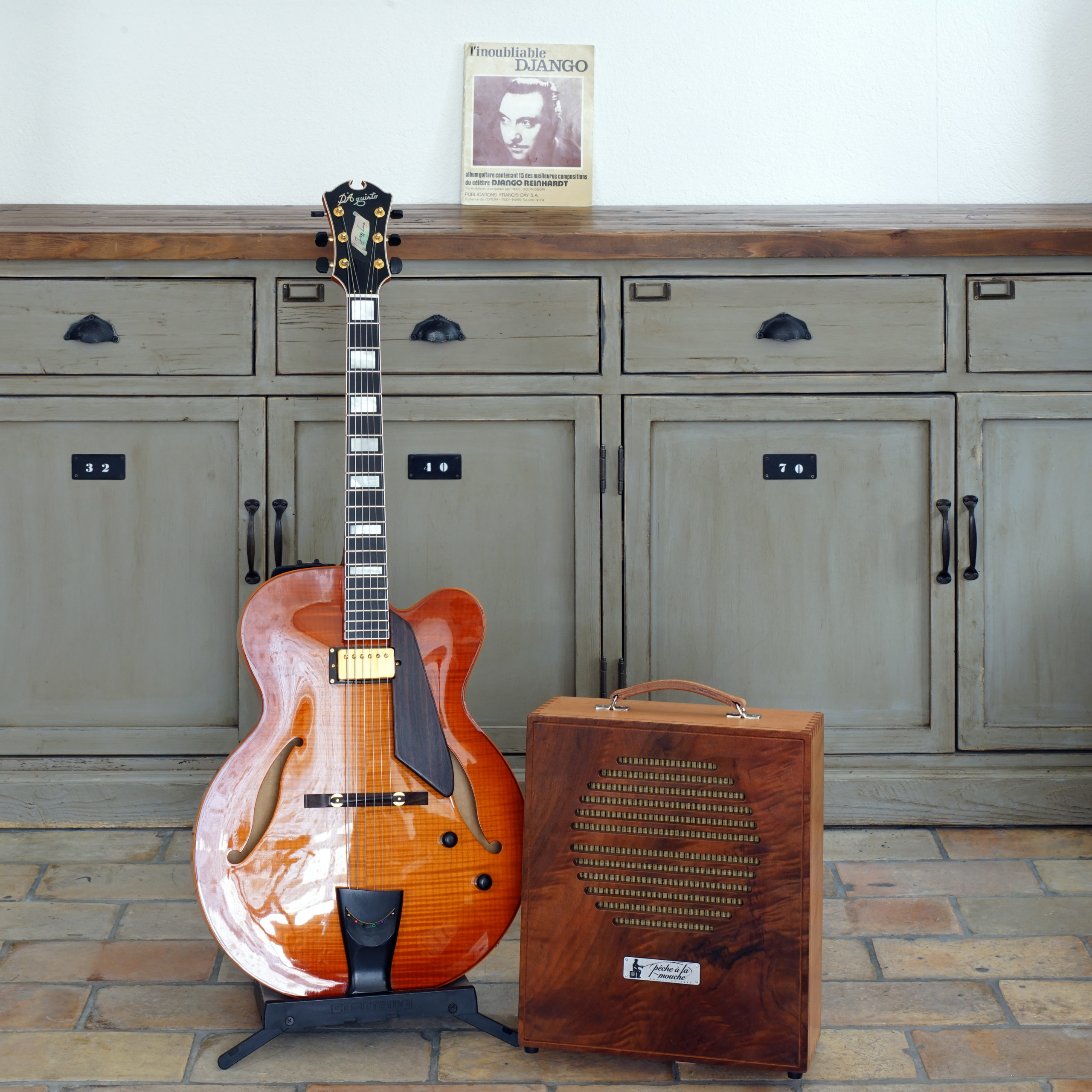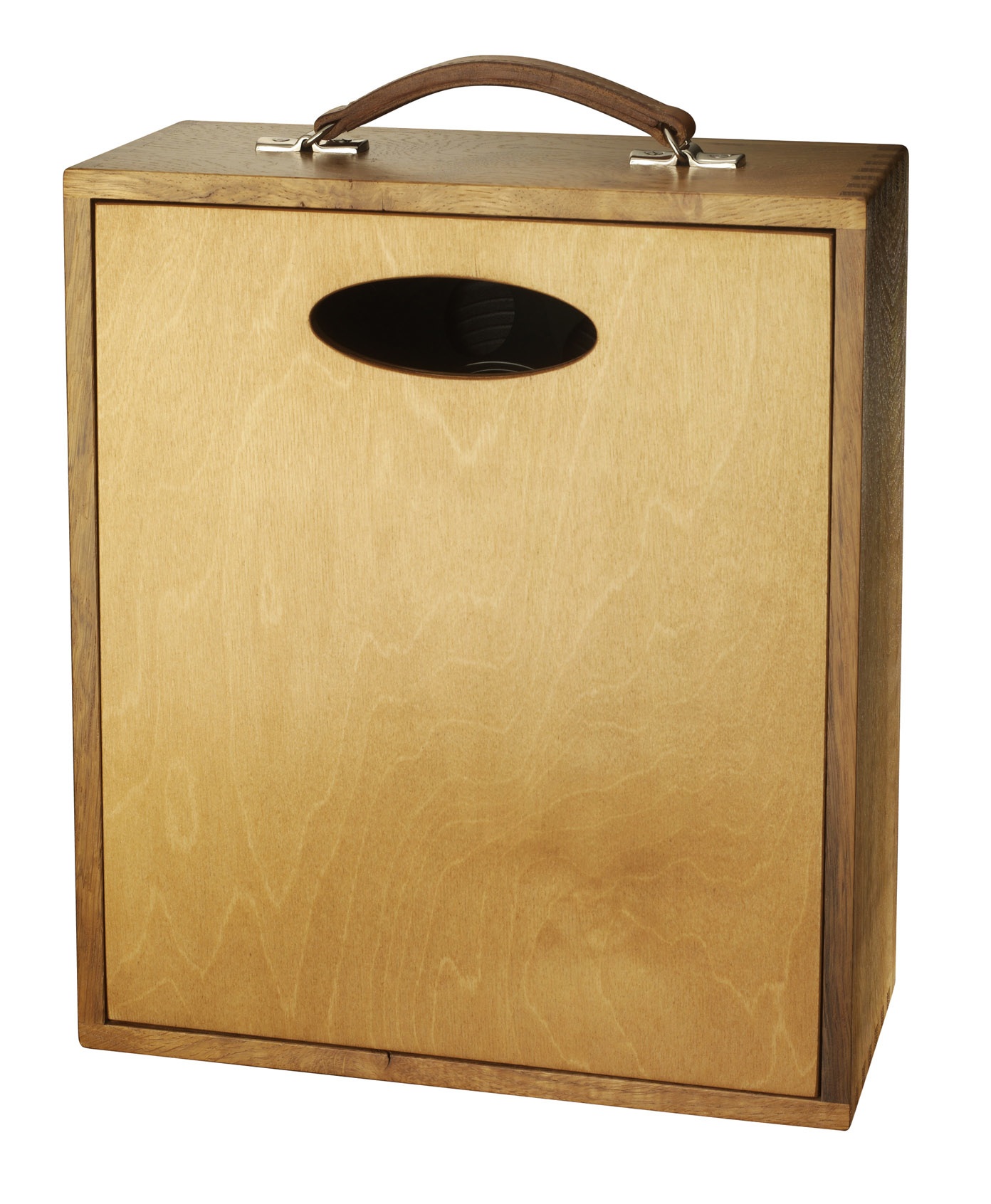 The wood craftmanship
The case is crafted in massive and noble wood types. Entirely hand built tenon and mortise assembly
Un caisson réalisé dans des essences nobles et en bois massif (modèle Deluxe) Assemblé en tenon-mortaise
The components
The amplifier is built on point by point hand wired support
There is very low background noise
Oversized metallic film resistances
Top end polypropylene condensers
Electrolytic condensers that support high temperatures and high voltage
Inputs adapted to today's and yesterday's pickups
The circuit is protected by one fuse can be restarted without having to look for a spare fuse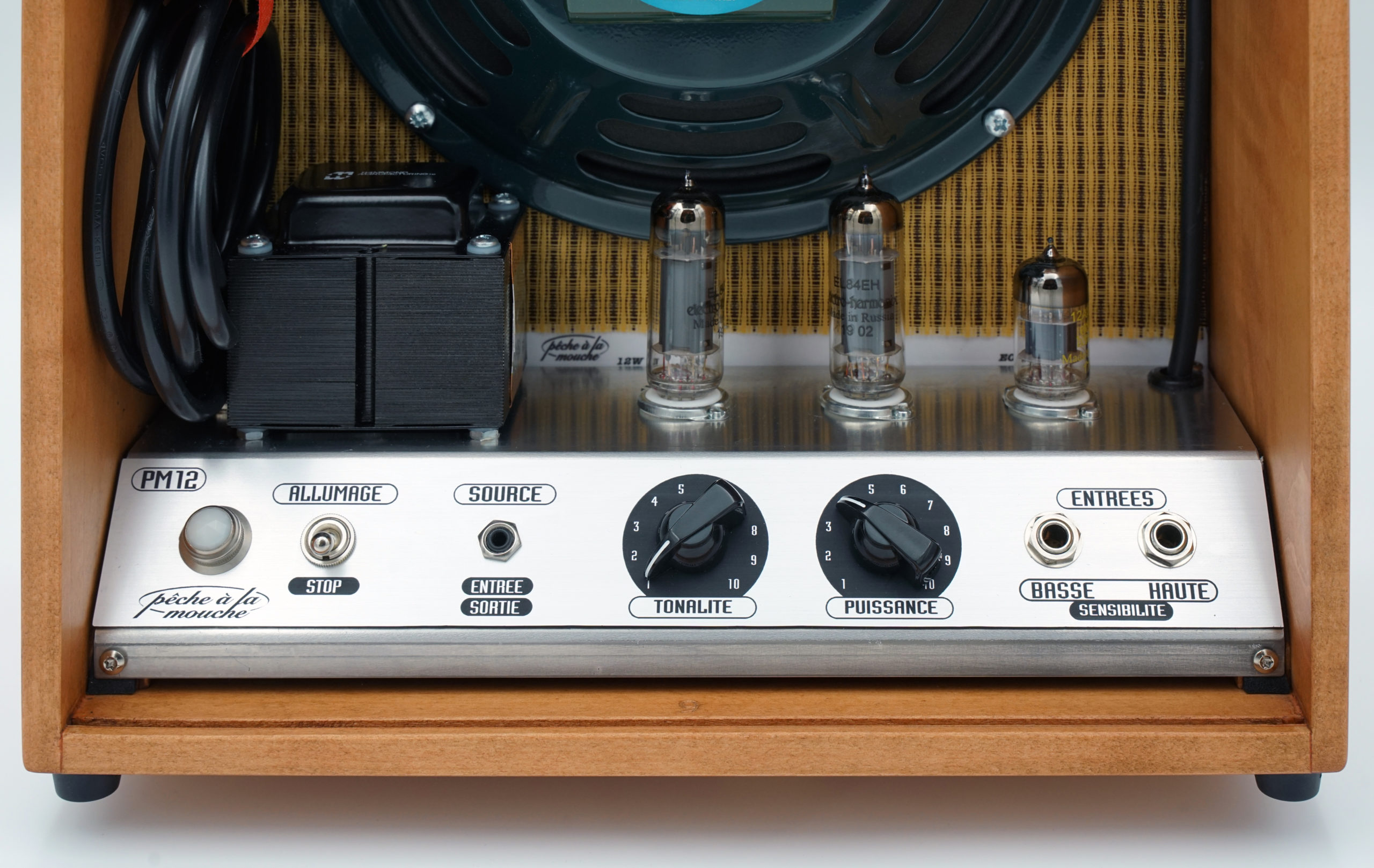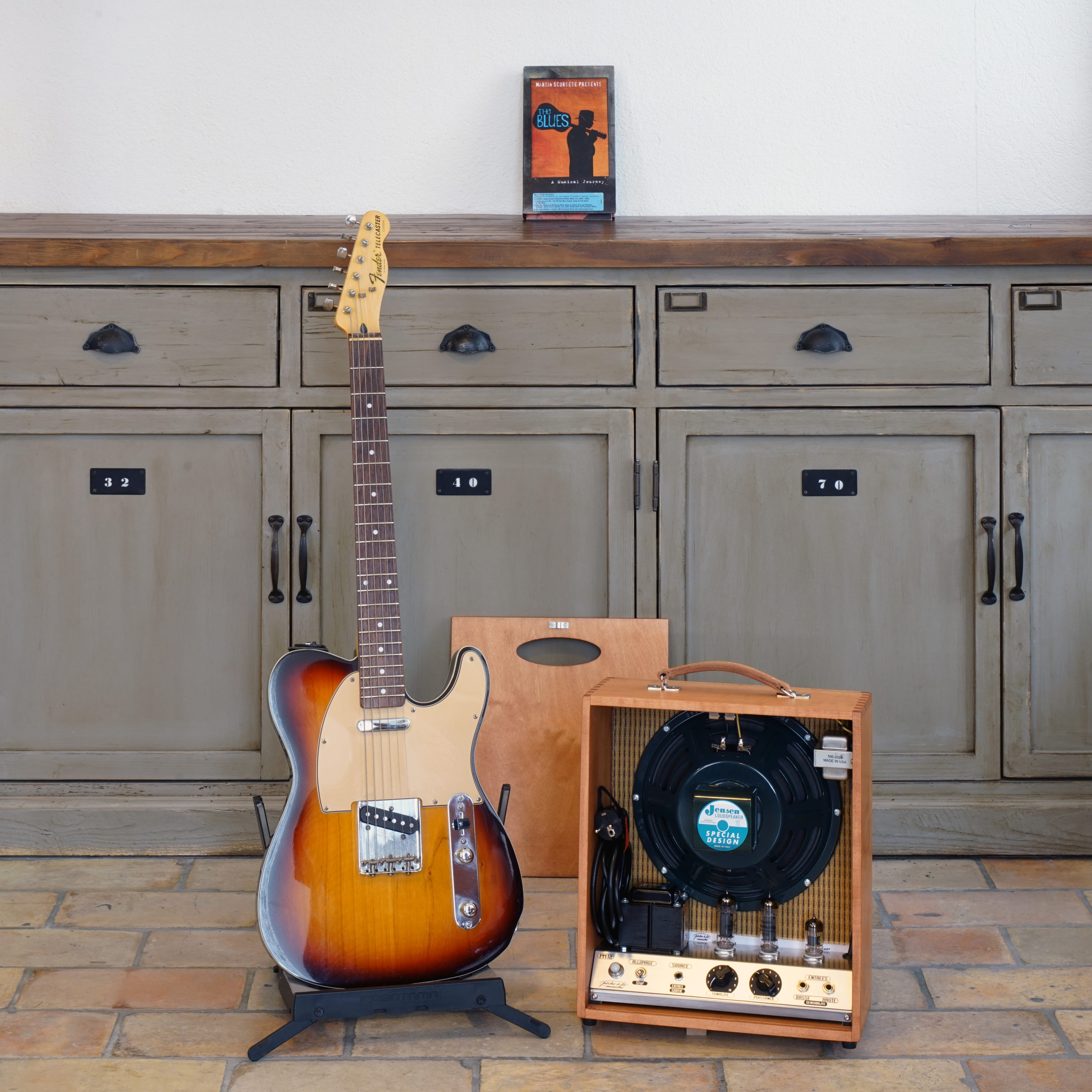 Les composants
L'amplificateur est réalisé sur une plaquette câblée point par point
Très silencieux
Des résistances à film métallique surdimensionnées
Des condensateurs polypropylènes haut de gamme
Des condensateurs électrolytiques supportant de hautes températures
Des entrées adaptées aux micros d'aujourd'hui et d'hier
Le circuit est sécurisé par un fusible/ disjoncteur
Merci Django !
Inspired by the model used by the very famous Django Reinhardt